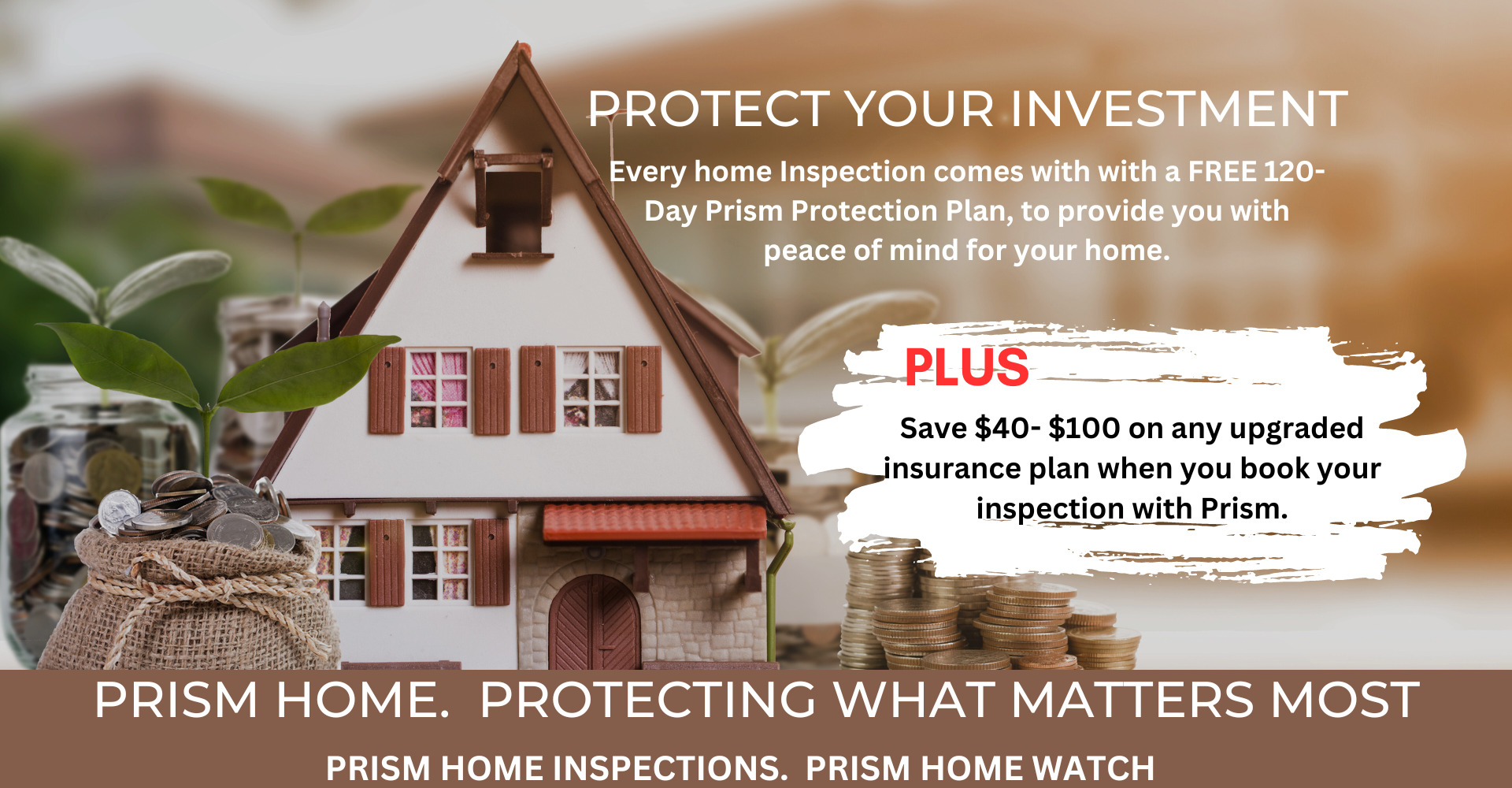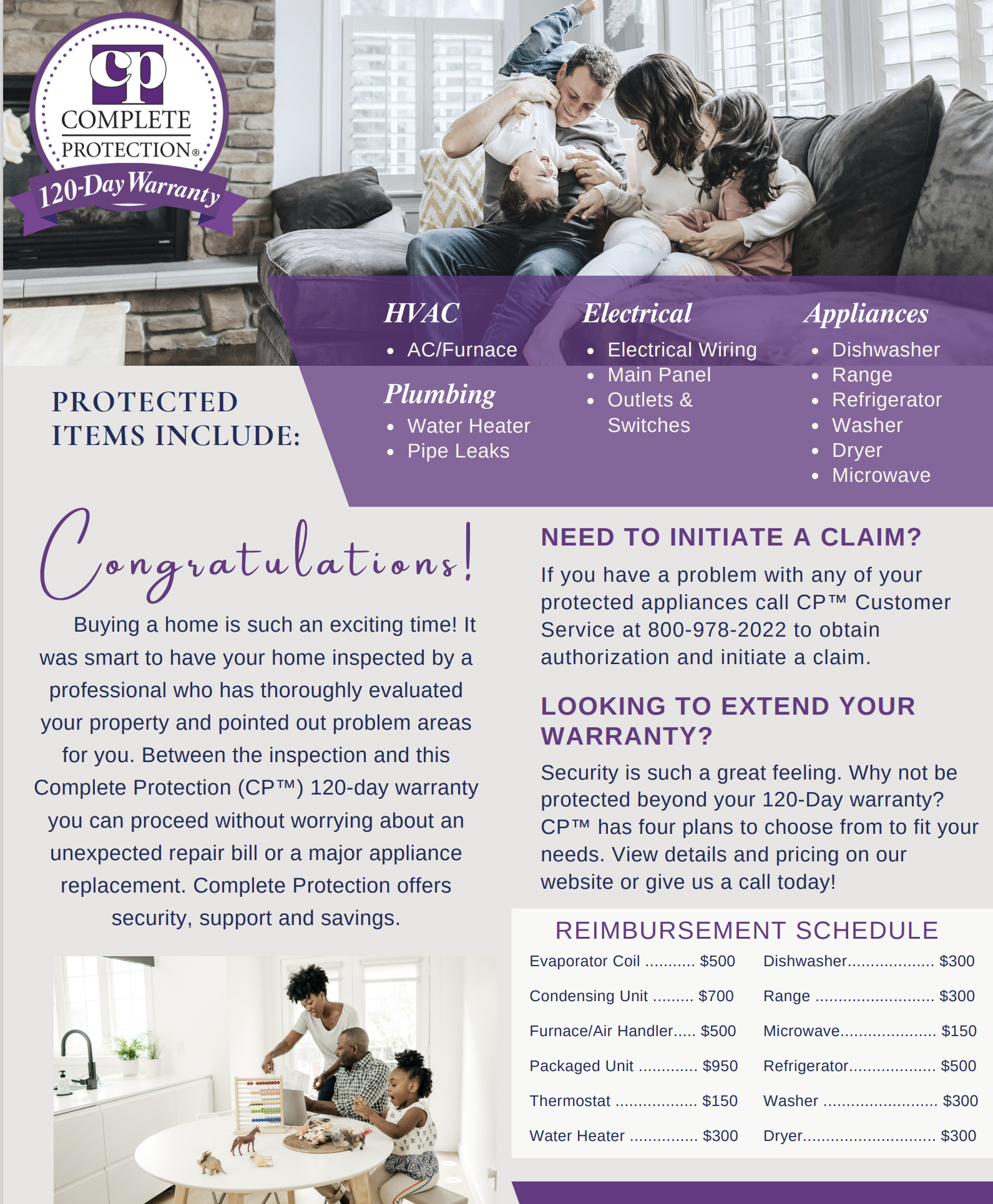 With every home inspection receive a free 120-day Home Warranty
120-Day Warranty protection plan for the major mechanical systems in the home.  Proceed without worrying about an unexpected repair bill or a major appliance replacement. Complete Protection offers security, support, and savings.
Buying a House?
Including a home warranty with your new home purchase is a fiscally responsible move. A Complete Protection home warranty plan can begin as soon as you close on your new home, therefore your family can move in worry-free.  One big, unforeseen problem may be covered as compared to shelling out hundreds. For that reason, Complete Protection can eliminate your frustration. For most home buyers and home owners, home warranties are undeniably about peace of mind.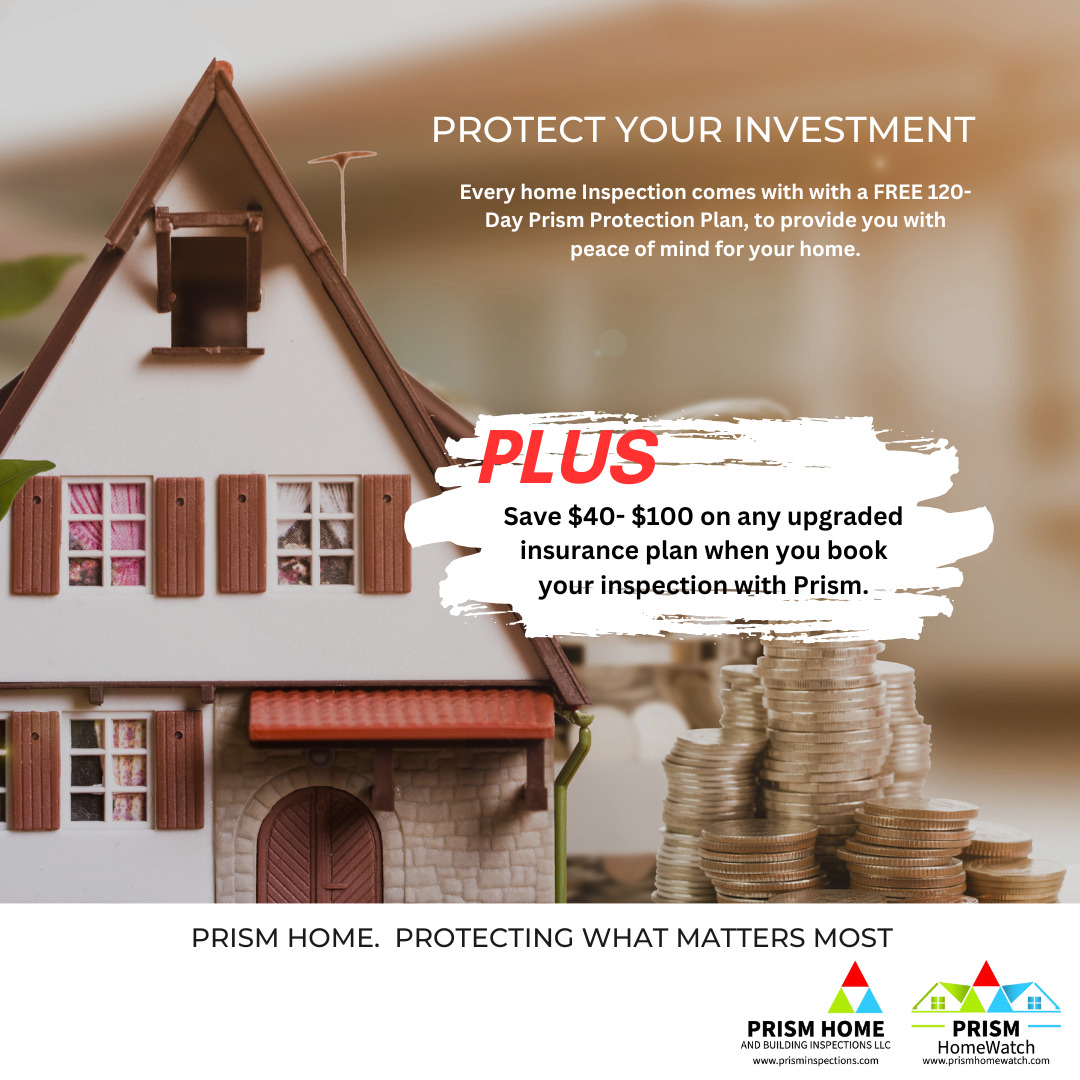 We back up every home inspection with a FREE 120-Day Prism Protection Plan, to provide you with peace of mind for your home. You can move into your new home without worrying about an unexpected repair bill or a major appliance replacement. Each plan includes a 120-Day Home Protection for Appliances: Dishwasher, dryer, microwave, range (cooktop, oven), refrigerator, and washer. Heating/Cooling: Central forced air conditioning, furnace/air handler, and thermostat. Plumbing: Water heaters and pipe leaks. Electrical: Electrical wiring, main panel, outlets, and switches.
All managed by Complete Protection Warranty Company. To contact them directly call Complete Protection Customer Service at 1-800-978-2022. They are available 24 hours a day, 7 days a week, 365 days a year.
If you would like to purchase an extended, more comprehensive warranty, contact Complete Protection Warranty Company through this unique URL for enrollments:
With your home inspection, you will receive a $40 to $100 discount off the price depending on the level of the plan that you select!
PRISM HOME AND BUILDING INSPECTIONS. PROTECT YOUR INVESTMENT.
We guarantee ALL our work.
Over 20 years serving your community.
Fully Licensed and Insured.