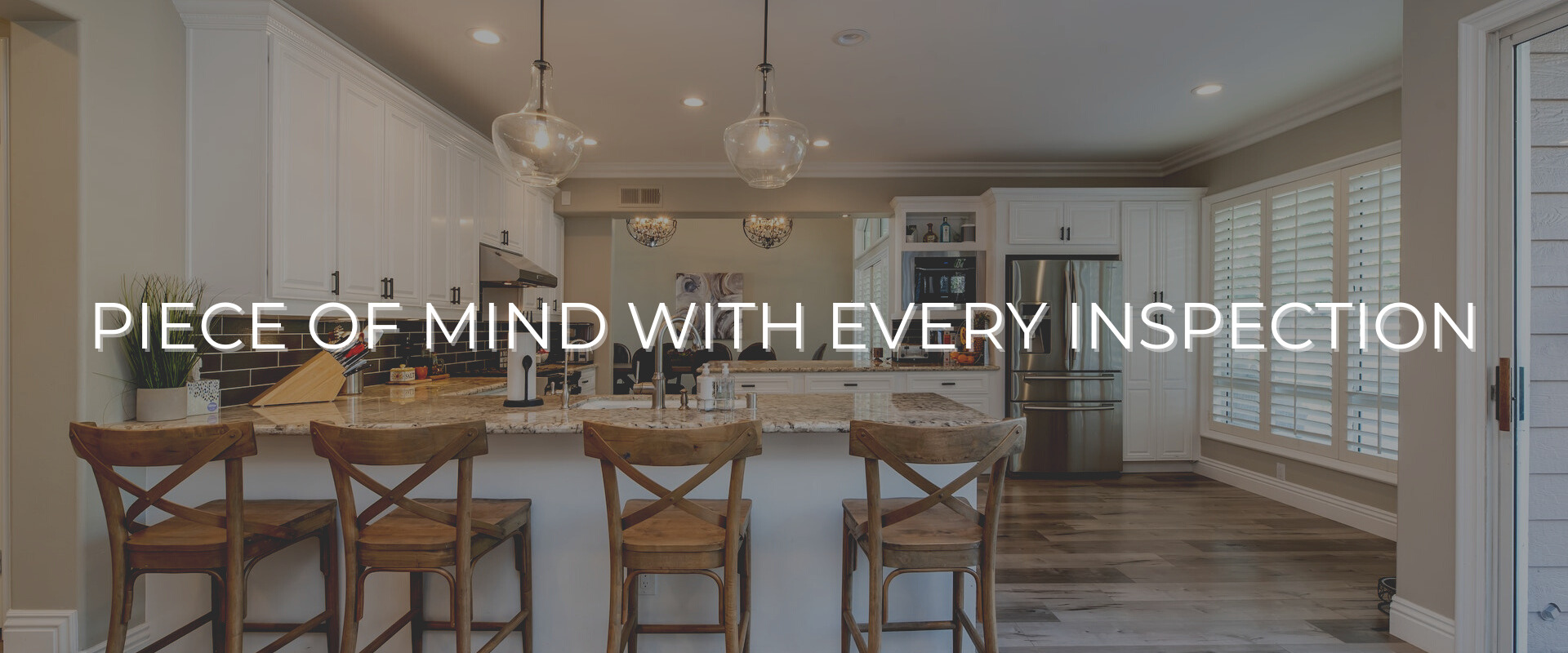 We believe in
​Integrity – Doing what we say when we say what we do. We believe in being honest with our clients and with ourselves in order to become the best people, co-workers, and advisors to our clients that we can be.
Rolling Up Sleeves – Being willing to dive in head first and get the work done no matter our level in the company. We are all one team and no one is above lending a hand and to ensure success.
Your Prism Team
What is a home inspection?
​A home inspection is an objective visual examination of the physical structure and systems of a home, from the roof to the foundation. The standard home inspection report will include an evaluation of the condition of the home's heating system, central air conditioning system, plumbing and electrical systems; the roof, attic, and visible insulation; walls, ceilings, floors, windows and doors; the foundation, and visible structure. Having a home inspected is like giving it a physical check-up. If problems or symptoms are found, the inspector will refer you to the appropriate specialist or tradesperson for further evaluation.
The goal is to identify any existing major problems that would affect a typical purchaser's buying decision.
​     A home inspection is:
​

An in-field evaluation and professional opinion of the performance of the readily accessible installed systems in a home at one point in time
Primarily a visual examination

Intended to identify components that are significantly deficient, unsafe or near the end of their life

Documented in a written report
​A home inspection is not:
​

An insurance policy, guarantee or warranty on the home
An invasive or destructive exercise

Intended to identify concealed defects

A code or design review

Intended to predict future performance or life expectancy

An environmental review or energy audit
​Components included:
Structure

Exterior

Electrical system

Heating and Air Conditioning system

Plumbing system

Insulation and Air/Vapor Barriers

Interior

Mechanical and Natural Ventilation systems
​​What's excluded:
Cosmetics

Code, bylaw and building regulation issues

Outbuildings*

Swimming pools and spas*

Sewer systems

Specialty systems including telephone, cable TV, alarm systems
*we can inspect for additional fee
​​What is the difference between a home inspector and an appraiser?
​An appraiser will usually spend less than 1 hour in the property and give you his/her professional opinion on the market value of the property by viewing the general condition of the property and comparing to adjacent properties. Our home inspectors will usually spend 2 hours (or more – depending on the size and condition of the home) in the property and another 1 to 2 hours (or more – depending on the size and condition of the home) preparing the inspection report using state of the art home inspection software and give you a complete physical assessment of the building systems and components.
​What does a home inspection include?
The standard home inspection report will cover the condition of the home's heating system; central air conditioning system (temperature permitting); interior plumbing and electrical systems; the roof, attic and visible insulation; walls, ceilings, floors, windows and doors; the foundation, basement/crawlspace and structural components. We complete all of our home inspections according to The American Society of Home Inspectors (ASHI) Standards of Practice and Code of Ethics that outlines what you should expect to be covered in your home inspection report.
​​Why do I need a home inspection?
The purchase of a home is probably the largest single investment you will ever make. You should learn as much as you can about the condition of the property and the need for any major repairs before you buy, so that you can minimize unpleasant surprises and difficulties afterwards. Of course, a home inspection will also point out the positive aspects of a home, as well as the maintenance that will be necessary to keep it in good shape. After the inspection, you will have a much clearer understanding of the property you are about to purchase, and will be able to make a confident buying decision.
​If you have owned your home for a long time, a home inspection can identify problems in the making and recommend preventive measures which might avoid costly future repairs. In addition, home sellers may opt for having an inspection prior to placing the home on the market to gain a better understanding of conditions which the buyer's inspector may point out. This provides an opportunity to make repairs that will put the house in better selling condition.
​What will it cost?'
The inspection fee for a typical single-family residence varies. The inspection fee will depend upon the size of the house, particular features of the house (such as additional buildings), its geographical location, and possible additional services, such as swimming pools, spas or additional inspection/testing services you wish to add such as termite inspection, mold, radon, lead paint and/or asbestos testing.
However, do not let cost be a factor in deciding whether or not to have a home inspection, or in the selection of your home inspector. The knowledge gained from an inspection is well worth the cost, and the lowest priced inspector is not necessarily a bargain. The inspector's qualifications, including their experience, training, and professional affiliations, should be the most important consideration.
​Are you licensed?
Yes and No. In the State of Georgia, there is currently no state regulation of home inspection licensing for home inspectors. Anybody with a phone and a ladder can call themselves a home inspector and there are many home inspectors without credentials, training, insurance and/or experience.
Our inspectors are licensed to perform home inspections in the State of South Carolina by the LLR South Carolina Residential Builders Commission.
Our inspectors are also required to complete a home inspection training curriculum and hands on apprenticeship developed by our General Manager/Lead Inspector who has 19+ years experience in the home and building inspection industry. In addition to carrying insurance, we also require our inspectors to become members of the American Society of Home Inspectors, pass the National Home Inspector Examination to become Certified Home Inspectors, take annual continuing education hours and perform all of our home inspections according to The American Society of Home Inspectors (ASHI) Standards of Practice and Code of Ethics.
​​What is ASHI?
American Society of Home Inspectors (ASHI) is the oldest and foremost nonprofit professional association for independent home inspectors in the nation.  Since 1976, ASHI's Standards of Practice and Code of Ethics have served as the home inspector's performance guideline, universally recognized and accepted by professional and government authorities alike.
​​Who belongs to ASHI?
ASHI is an organization of independent, professional home inspectors who are required to make a commitment, from the day they join as ASHI Associates, to conduct inspections in accordance with the ASHI Standards of Practice and Code of Ethics, which prohibits engaging in conflict-of-interest activities that might compromise their objectivity. ASHI Associates work their way to ASHI Certified Inspector status as they meet rigorous requirements, including passing a comprehensive, written technical exam and performing a minimum of 250 professional, fee-paid home inspections conducted in accordance with the ASHI Standards of Practice and Code of Ethics. Mandatory continuing education helps the membership stay current with the latest in technology, materials and professional skills.
What is the process of a home inspection?
First, make an appointment by contacting us by phone (912) 355-1349 ext. 101, Monday through Friday 8:30am to 5:00pm, or by scheduling online 24/7. We highly recommend you make the appointment as soon as you have a signed purchase agreement. Then notify your Realtor (or give us permission to) and he or she will arrange with the other party for availability. We will send you a confirmation email with our visual inspection agreement for you to sign prior to the inspection. On the day of the inspection, the inspector will arrive at the property and start the inspection. After the inspection is complete, the inspector will do a walk-through with you and explain the items that require attention. Payment can be made by credit card online either before or after the inspection or the inspector can accept check or cash on site and will provide you a receipt. A detailed and thorough inspection report will be sent to you by email on the same day* as the inspection. (*within 24 hours if your inspection is performed late afternoon). You will be able to access the report online after you have paid for the inspection.
​​What does the inspection report include?
An easy-to-read overview summarizing the key points

One section for every major system of your home (roofing, exterior, structure, plumbing, etc.)

The identification of components that are not performing

A description of items that are near the end of their life

Illustrations that show the details

Photos of your home
Maintenance tips to protect your home
​Do home inspectors fail an inspection?
No. There is no such thing as pass/fail home inspection, just like when you go to the doctor for a health checkup, the doctor doesn't pass or fail your health. A professional home inspection is done in an unbiased practice. Inspectors act as a general practitioner of a house and pin-point the problems to the buyers and make recommendations for further evaluation when needed by a licensed specialist (HVAC Contractor, Plumber, Electrician, Roofer, etc.). Many defects are repairable or replaceable on different levels and the decision belongs to the buyers.
​Why can't I do it myself?
Chances are that even if you are very familiar with home construction, you still don't have the knowledge, training and experience of a professional home inspector. We've inspected thousands of homes. We are not only familiar with all the systems of a home, and how they work and need to be maintained, but we also know what to look for to tell us that they are getting ready to fail. But beyond the technical expertise and experience a professional inspector brings, it is important to remember that the inspector remains an impartial third party. If you are involved in buying or selling a house, it's impossible for you to remain completely unemotional about the house, and this may cloud your judgment. The professional inspector will provide an objective outside reporting of the facts.
​When do I call a home inspector?
Typically, a home inspector is contacted immediately after the contract or purchase agreement has been signed. Before you sign, be sure there is an inspection clause in the sales contract, making your final purchase obligation contingent on the findings of a professional home inspection. This clause should specify the terms and conditions to which both the buyer and seller are obligated.
Do I have to be there?
No, you aren't required to be there for the inspection. But we highly recommend that you be present. It's a valuable learning experience for most people and will help you get the most benefit from the inspection. By following the inspector, you can ask questions directly and the inspector can explain maintenance tips for specific areas. We feel you'll be able to best understand the finished report and get the most benefit from it by having been there during the inspection.
​Do I need a home inspection for a new construction?
Yes. Very often, new home buyers are overwhelmed with the excitement when acquiring a new home and miss some critical details. Buyers usually rely on the new home warranty but many of the defected items are only covered for the first 12 to 24 months. If problems are not reported in time before the warranty expires they will not be addressed from the builder. Buyers are not trained in defect recognition. Items that should be a concern are often missed or overlooked. This is why you need a professional home inspector.
​What if the report reveals problems?
No house is going to be perfect. It is up to you to decide how any problems the inspection uncovers might affect your decision to purchase. In the end, the decision rests with you, but knowing about potential problems, before you buy, gives you the power to negotiate and make the best decisions. All homes (even new construction) have problems. Every problem has a solution. Solutions vary from a simple fix of the component to adjusting the purchase price. Having a home inspection allows the problem to be addressed before the sale closes. If the inspector identifies problems, it doesn't mean you should or shouldn't buy the house, only that you will know in advance what to expect.
Because of the detailed nature of our home inspections, you will be likely be provided with a list of defects that may include relatively minor issues and/or major structural and life safety issues that should be addressed. With our report in hand, you can work with your real estate agent to negotiate your approach to repairs. Every inspection report that we provide contains a helpful guide based on our experience to help you best navigate repairs. Ultimately, it is up to you and your real estate agent to determine the best way to proceed, but our report and helpful guide with information on how to deal with repairs can help you make this process smoother
If the house proves to be in good condition, did I really need an inspection?
Definitely. Now you can complete your home purchase with confidence. You'll have learned many things about your new home from the inspector's written report, and will have that information for future reference.
​Why should I choose Prism Home and Building Inspections LLC?
We have the knowledge, skills, experience and ability to help you walk through the home inspection process better than anyone.  Since 2001, we have helped thousands of home buyers and sellers navigate the waters of the home inspection process successfully.  We are invested in making the journey as painless as possible for you, for taking time to sit down and listen to you, to provide guidance and witness to the joys and challenges of home ownership, not unlike your favorite uncle or aunt, who just always seems to know the answer or how to find it.
​That's what we do. That's who we are. Every inspection. Every time.
​​Prism Home and Building Inspections LLC is the largest and most reliable local, family owned, independent home inspection company in Coastal Georgia and South Carolina Low Country. Our inspectors are professionally trained, certified, fully licensed in South Carolina and completely insured. Our friendly inspectors provide thorough inspections and detailed explanation along with a same day report. We also provide lifetime technical advice as long as you own the property. We care about the work we do for you and we want to give you the very best service possible.
If ever there comes a time that you discover something wrong with the house after the inspection, we provide this helpful guide.
​